2012 Vintage Grand Reserve Durif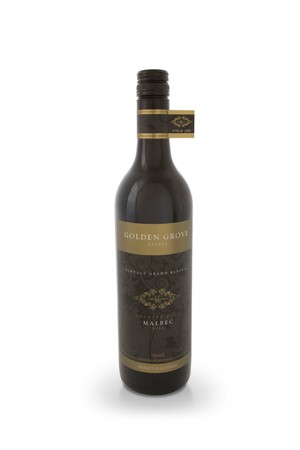 Wine Specs
Tannin
Firm chalky tannins
The 2012 Vintage Grand Reserve Durif is one awe inspiring wine and sets a new precedent for this variety. A very dark red with inky purple hues coats the glass but is not impenetrable. Ripe Blueberries and dark forest fruits are all propped up by hints of sweet American APJ oak and a dusting of spice. The palate is extremely full and rich with sweet ripe fruit, firm chalky tannins and a very long finish. With careful cellaring will live well into the next decade.
Wine Specs
Tannin
Firm chalky tannins
Wine Profile
Awards
2013 Rutherglen Wine Show - Gold, 2014 QLD Wine Awards- Gold/Trophy, 2015 Rutherglen Wine Show - Silver
Vineyard Notes
Extremely low cropping in the vineyard gave way to some of the best fruit seen from this variety. Very clean cool vintage producing great colour, flavour and tannin's.
Production Notes
3390 Bottles Produced
Food Pairing Notes
A firm wine demands something rich and bold. slow cooked lamb shanks or braised beef cheeks are the go.