NV Tranquillo Rosso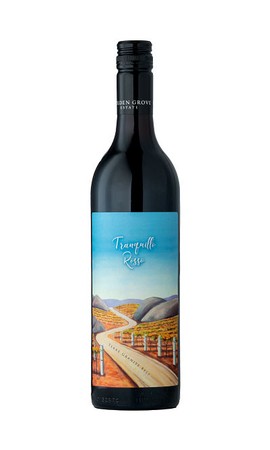 Wine Specs
Aging
Drink now to 5 years
Fermentation
Stainless Steel Fermenter
" Tranquillo Rosso" or peaceful Red is a soft easy drinking style of wine perfect for all occasions. Red berry fruits on the nose while the palate is soft and round with a subtle fresh forest floor earthiness. Don't be afraid to pop it in the fridge on those warm summer days.
Wine Specs
Aging
Drink now to 5 years
Fermentation
Stainless Steel Fermenter
Wine Profile
Production Notes
A blend of 40% Durif, 33% Malbec,18% Nero, 9% Barbera
Food Pairing Notes
A pizza wine if there every was one!!!
Other Notes
Artwork by local artist Laurie Astill. Tranquil Vineyard Vistas is a painting depicting the deco roads, granite boulders and vineyards of Ballandean with the rolling hills of Sundown National Park in the background.
Product Reviews
Fiona Mummery
(12/01/2021 at 7:03 PM)
Drank this last night in a Tenterfield restaurant. I'm now ordering more.
Mike
(21/03/2021 at 1:50 PM)
Had this as a complimentary bottle at our Airbnb at Stanthorpe last year. Never got to visit the winery but this wine is on our wish list