Our History
Mario and Nita Costanzo first settled the Ballandean property in 1946 to grow grapes and stone fruit for the fresh fruit market. Left over grapes were processed into bulk wine to sell to the Italian immigrant community.
Sam and Grace Costanzo took over the family farm and as the wine industry emerged classic wine grape varieties were planted for the making of commercial wine.
Ray Costanzo followed in his father and grandfathers' footsteps to become the winemaker at Golden Grove Estate. In recent years lesser known varieties have been planted and Ray has made these his speciality.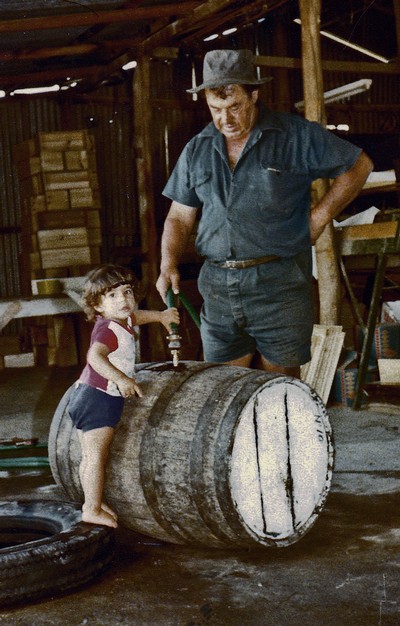 A Young Raymond Costanzo with his grandfather Mario