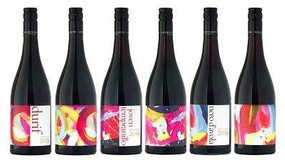 Welcome to Golden Grove Estate Wines
COVID 19 Update
Our cellar door is open for tastings - but to assist us with social distancing requirements bookings are essential. To make a booking please call us on 07 4684 1291.
About Us
Golden Grove Estate Vineyard and Winery is located at Ballandean, a 20-minute drive south of Stanthorpe. Ballandean is the heart of Queensland's premier wine district, the Granite Belt.
The high altitude of 820 meters and the cool summer climate make the area ideal for growing wine grapes. The vineyards are planted in a northerly aspect in a combination type soil of decomposed granite with a trap rock loam and are drip irrigated from the Accommodation Creek. These attributes contribute to the slow ripening and full development of soft and delicate flavours, resulting in award winning wines.
History
Mario and Nita Costanzo first settled the Ballandean property in 1946 to grow grapes and stone fruit for the fresh fruit market. Left over grapes were processed into bulk wine to sell to the Italian immigrant community.
Sam and Grace Costanzo took over the family farm and as the wine industry emerged classic wine grape varieties were planted for the making of commercial wine. Ray Costanzo followed in his father and grandfathers' footsteps to become the winemaker at Golden Grove Estate. In recent years lesser known varieties have been planted and Ray has made these his speciality.
Taste our range of wines at the cellar door.
You will find us at 337 Sundown Road, Ballandean QLD 4382
We are open 6 days (Closed on Wednesday) from 9am to 4pm (5pm Saturdays)
Visit our online store to have wine delivered directly to your door anywhere in Australia. We offer free freight for orders of 6 bottles or more.
Our wine club represents exceptional with four deliveries a year, an exclusive invite to our members day and discounts on additional wine purchases. Click here for more information.