House Wine Mixed Carton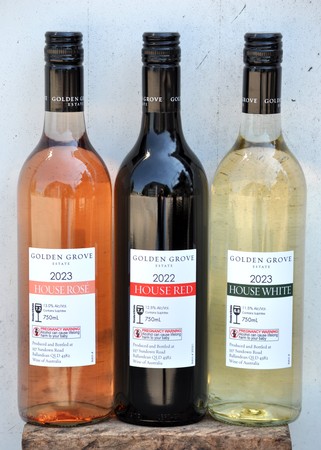 Our house wines represent exceptional value for money.
The red is fruit driven and fresh, this wine has been made for early consumption. Little to no oak is used to keep the price down but also let the fruit shine.
The white is crisp, fresh and dry.
The Rosé is fresh and dry.
The cartons contains 4 bottles of red, 4 bottles of white and 4 bottles of rosé. Or let us know what yoru preferred mix is and we will pack your selection for you! Just leave a message in the comments at the checkout.
Product Reviews